With the right maintenance and care, da Vinci quality brushes will maintain their flexibility and suppleness for many years, keep their shape and do not shed hairs. For this purpose, we offer special brush cleaners which help in prolonging a brushes´life significantly.
Why should I clean my makeup brushes frequently?
Finest natural hair as well as synthetic fibres can harden or break or lose their suppleness if makeup residues remain in the brush head, or if cleansers based on alcohol are used.
Also in terms of hygiene it is recommended to clean brushes regularly and thoroughly, as a brush does not only absorb makeup but also sebum or bacteria.
How do I clean my makeup brushes correctly?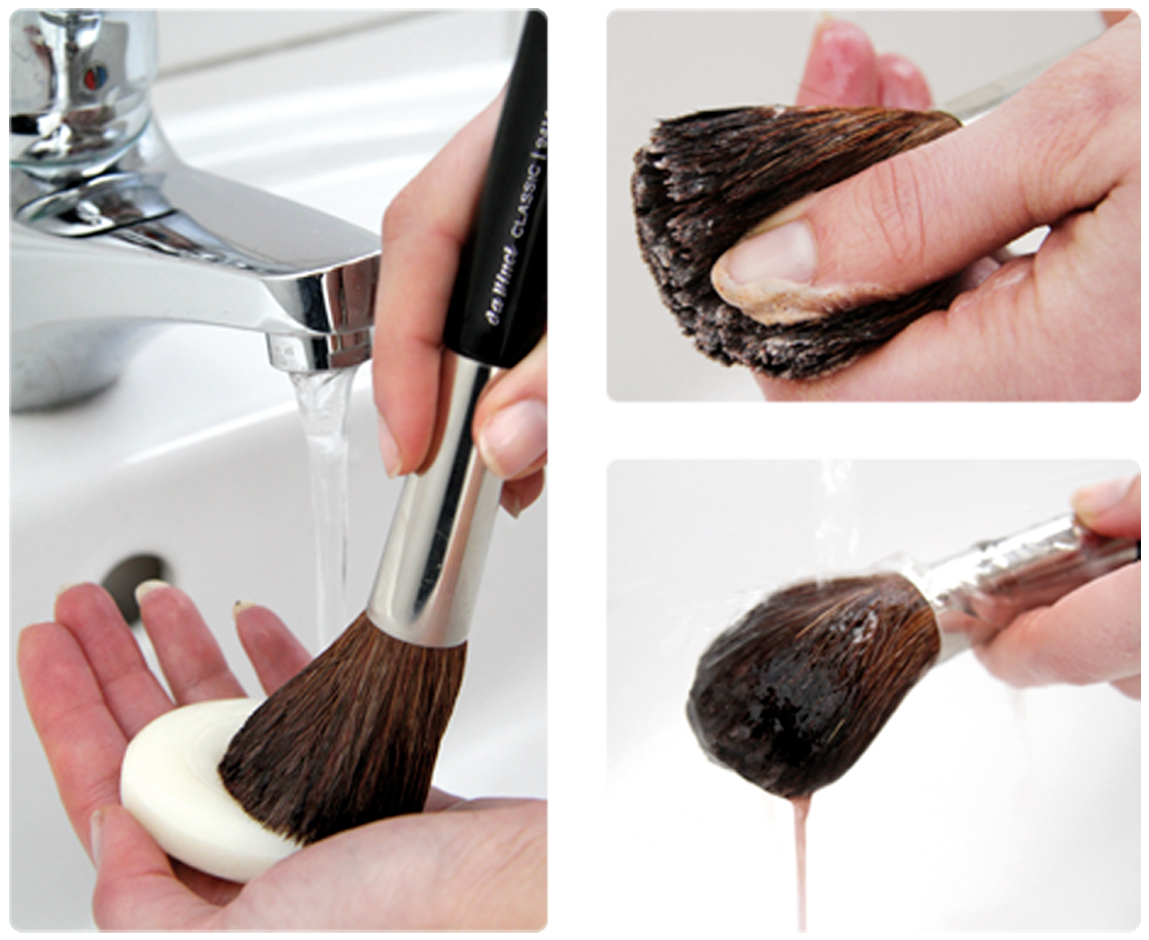 Clean your brushes thoroughly with an appropriate cleaning product every 2 or 3 weeks as follows:
Wet the brush with enough water, rub the cleanser gently into the core of the brush and wash it out thoroughly.
If necessary, repeat the procedure.
Then, carefully streak excess water out by hand or by the use of a towel and let the brush dry horizontally.
ATTENTION: do not let the brushes dry while standing in a container, otherwise the hair will not dry properly and can be damaged.
Media
Which product do I use for cleaning my makeup brushes?
For the ideal cleaning of your brushes we recommend our brush cleaners, which were especially developped for da Vinci and have a reconditioning effect. They keep natural hair as well as synthetic fibres but also applicators and sponges elastic and smooth. We offer the following brush cleaning products:
Cleaning soap in 3 different sizes
Based on vegetable oils
Reconditioning
Alcohol free
Gentle on the skin
Vegan